Jürgen Reble - Painting in Time 1992-1996
Contains Das goldene Tor (1992), Ein bewährter Partner (1993) and Chicago (1996).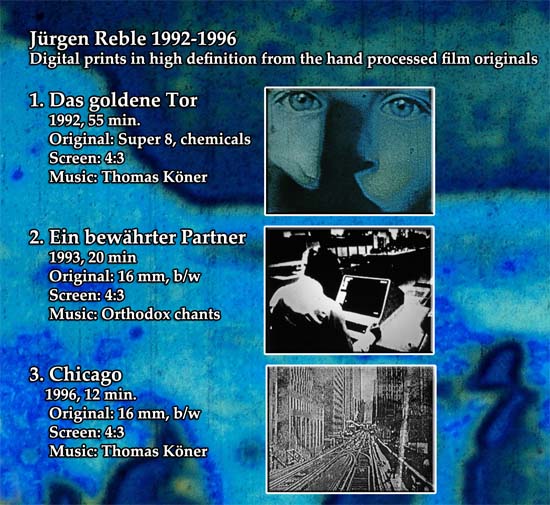 Please notice that our website is not a shop. The items listed here are just for reference. Links will be provided when the publication is not generally available via standard retailers.