Balagan presents... Breakwater
Tuesday, February 19 2013, 20h
Brattle Theatre, 40 Brattle Street in Cambridge, MA USA
From camera motion inspired by the fluidity of bubbling streams -- to the productive potential of organisms residing within -- to the symbolic significance of a teacup's or a storm's destructive powers -- water has given rise to some incredible cinematic images. With this small-gauge film program of works old and new, the first of 2013, we explore the form's aesthetic and figurative possibilities.
Balagan is an acclaimed screening series that hosts regular shows at the historic Brattle Theatre in Harvard Square, Cambridge. It was started in 2000 by Jeff Silva and Alla Kovgan to make up for the absence of experimental programming in Boston. Since then, the series has showcased hundreds of works from unconventional artists working on the fringes of cinema. Some of the qualities that make Balagan unique are 1) a commitment to showing work in the intended format whenever possible, 2) efforts to bring artists in person, making for a more exciting interaction between artist and audience, 3) one-of-a-kind, screen-printed posters that we commission from local designers for each show.
Program (16mm unless noted):
Leighton Pierce / Glass / 1998 / 7 minutes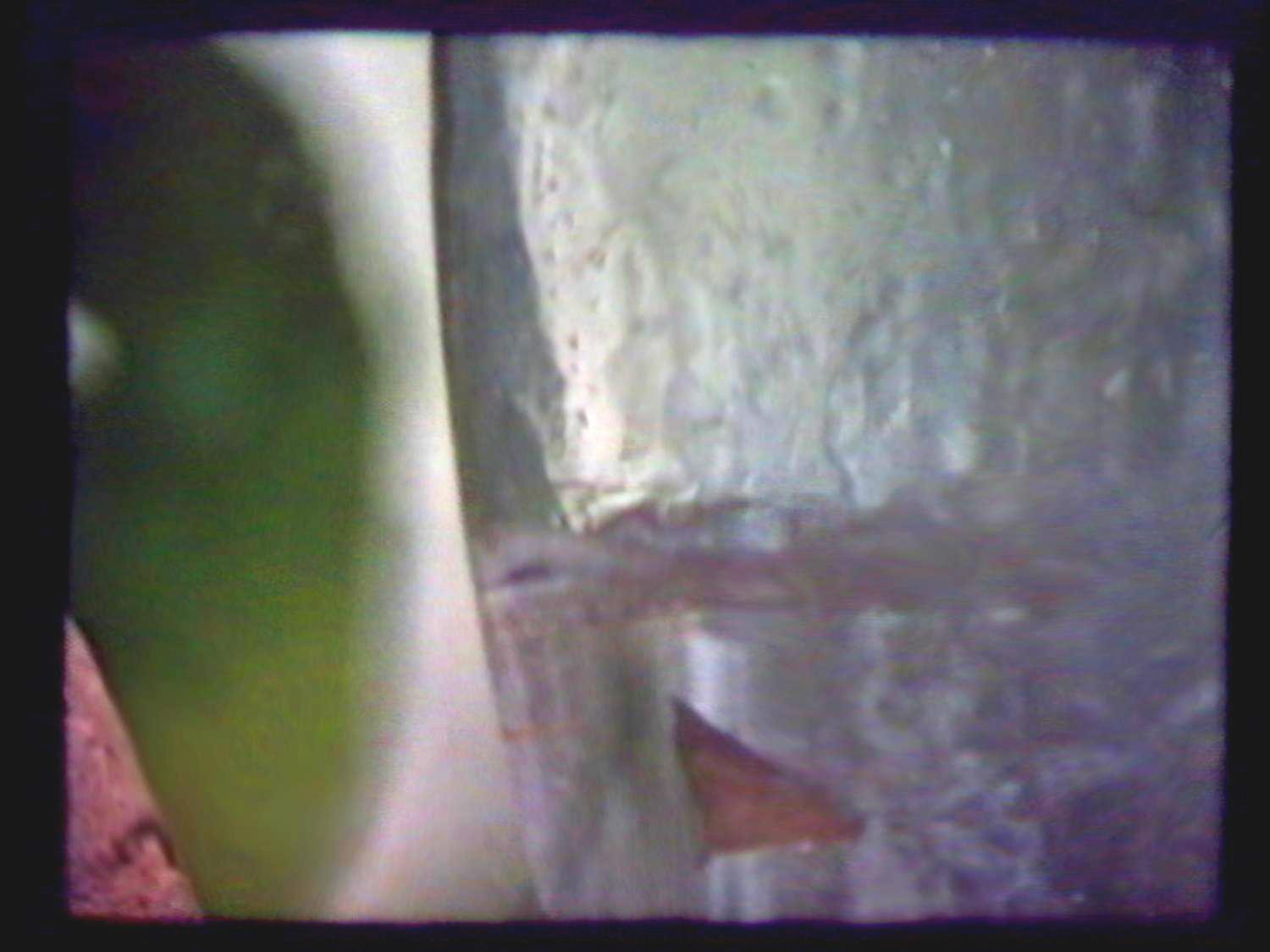 "A not-so-still life in the backyard with children, water, fire and a few other basic elements. This is another contemplative painterly piece in Leighton Pierce's on-going "Memories of Water" series. While the ultimate effect is intended to be poetic (and maybe even transformative), it is simultaneously a study in the laws of optics - an exploration of refraction, diffraction, diffusion, reflection and absorption." (Canyon Cinema)
Sarah Pucill / Backcomb / 1995 / 6 minutes
"In Backcomb, the demonic is unleashed on domestic space. It takes the form of two of femininity's mildest tokens, hair and embroidery, that serve here in the creation of a sexualised surrealist experience. Within the claustrophobic space of a table-lay, a forceful and erectile mass of hair comes alive and slithers across its surface. The hair probes into vessels and punches through the cloth till finally order overturns and all smashes to the ground." (Canyon Cinema)
Matthew McWilliams / Produce / 2013 / 3 minutes / silent
"This short is a remembrance of personal processes. Comprised of superimpositions and brief flashes of both original material and found footage, this document presents images congealed by recollection. 'Produce' was made during the production of fermented beverages and the development of the machine on which it was partially filmed and reflects the progress of both in overlapping, tinted visions that remain and provoke the viscera." (MM)
Michael Robinson / Chiquitita and the Soft Escape / 2003 / 10 minutes
"Chiquitita and the Soft Escape began as an effort to prove nostalgia and sentimentalism to be purely mechanical processes but became an argument for the opposite through its assembly. Twin attempts at structuring images of home and loved-ones break down in the face of the romantic. The title refers to the ABBA song, whose reentry into my life sparked much of this questioning." (MR)
Matthias Müller / Alpsee / 1994 / 15 minutes
"Along with the world's great cineasts - from Meliès to Chris Marker - Müller shares the desire to vanish. The filmmaker remains invisible, his location unfixed. He makes biographical cinema, but uses found material, material by others. Thus, ALPSEE, a film about Müller's childhood in the 1960s, takes you directly to Mars." (Fritz Göttler)
Gary Beydler / Venice Pier / 1976 / 16 minutes
"Gary Beydler's last, and possibly least-seen, film is an exhilarating tour down the length of the Venice Pier, shot over the course of an entire year. It's a particularly cinematic walk in many ways. Gary investigates the way a single film stock responds so diversely to different seasons, light, weather, time of day. He also beautifully exploits the power of editing to compose or recompose events. Shot spatially out of order over the course of a year, Gary recomposed the footage in editing to make it proceed consistently forward in space, resulting in an intricate mixing up of chronology, so some cuts could represent a jump of months either forward or ba ckward in time. The result is one of gauzy impressionism brought into vivid and breathtaking clarity." (Mark Toscano)
Robert Todd / Movements / 2012 / 4 minutes / super8 presented on video
TOTAL RUNNING TIME: one hour